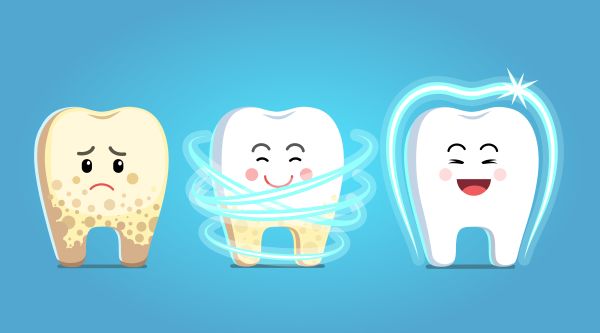 Looking into which of the many teeth whitening options you should choose so you can have a whiter, brighter smile? Great! By feeling good about how your teeth look, you are going to be much more likely to smile and enjoy your day to day life. Instead of feeling self-conscious that your teeth are not as white and bright as they could be, all you have to do is get them whitened, and you will no longer feel embarrassed to show off your smile. While professional teeth whitening is preferred because it is a safe whitening procedure, there are many over the counter whitening products available today. If you are interested in using one of these over the counter products, be sure to understand the active ingredients included in each product.
Tooth whitening products
The reason why so many people are looking into their teeth whitening options is that there are so many whitening products available nowadays. While this can make it very easy for them to whiten their teeth when they are at home, it is essential for people to understand that these over the counter products are not the same as the whitening products professional dentists use. The first thing to understand is that over the counter products will only whiten someone's teeth a few shades and many people are merely in need of more whitening power. The second thing to understand is that over the counter whitening products include various active ingredients, of which some should be avoided.
The American Dental Association recommends that people who are interested in using bleaching products to whiten their teeth should first consult with their dentist.
Two active ingredients
The following is a list of two of the more common active ingredients used in over the counter teeth whitening products.
Carbamide peroxide – carbamide peroxide is what professional dentists use to whiten patients teeth and is therefore inactive ingredient that is often preferred. Carbamide peroxide is less abrasive on someone's teeth by removing intrinsic and extrinsic stains.
Hydrogen peroxide – hydrogen peroxide is the most commonly used active bleaching ingredient. Some of the more common side effects people experience include irritation in the soft tissues of the mouth and extreme tooth sensitivity.
Ready to have your teeth professionally whitened?
Interested in learning more about professional teeth whitening? Alternatively, maybe you have a few more questions about the active ingredients in over the counter teeth whitening product? Whatever it is that you need, know that we are here for you! Our caring team of dental professionals is ready to take your call an assist you with any dental services you may currently be needing. We hope to hear from you soon!
Call (561) 225-2057 today to reach Palm Beach Dentistry.
---
Related Posts
September 19, 2019
In-office teeth whitening is also called chairside bleaching. This method is popular among people who are dissatisfied with over-the-counter products and those who do not want to use a professional at-home kit. It delivers the …
---