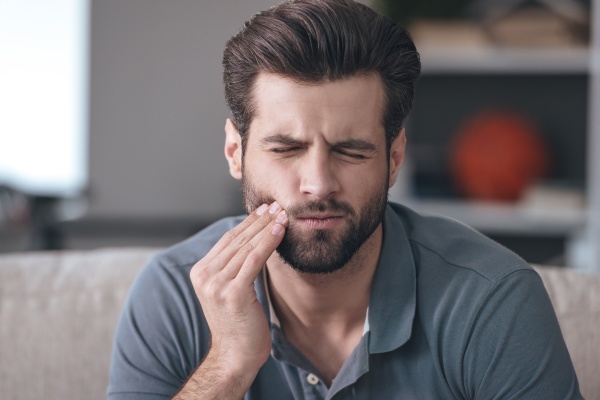 When it comes to dealing with a chipped tooth, there are a variety of dental treatments that can be used to repair the damage done to the tooth and restore its appearance. Failing to have chipped teeth repaired often leads to more serious complications like infections and toothaches.
The treatment used for each particular case often comes down to what the patient is willing to pay and how severe the damage to the tooth is.
Common treatments for a chipped tooth
1. Composite resins
These are one of the more affordable ways to deal with a chipped tooth. During the procedure, a composite resin is applied to the tooth. This is a putty-like material that can be molded into any desired shape and hardened with an ultraviolet light.
Composite bonding is a non-invasive dental procedure that does not require the use of anesthetics. The dentist will prepare the damaged tooth for the resin by using phosphorus acid to roughen the outer surfaces of the tooth. This makes it easier for the composite to form a strong bond with the patient's tooth. Afterward, the composite is applied to the tooth, and it is molded to restore the look of the damaged tooth. It is then hardened with an ultraviolet light and polished.
Pros:
Cheap procedure
Can be very effective when treating minor chips
The entire procedure takes less than an hour
Anesthesia is not needed
It restores the natural appearance of the tooth
Cons:
Repairs do not last as long as other options
Cannot be used to repair major chips
The patient will need follow-up treatments to keep the appearance of repaired tooth intact
Composites are more prone to staining than real teeth
2. Crowns
Also known as caps, crowns can be used to restore any type of chipped teeth, from minor to major. These prosthetics are one of the more expensive options, but the patient does get extra benefits.
The crown fully encloses the damaged tooth and looks just like a natural tooth. Crowns are a permanent solution that can last upward of 15 years.
Pros:
Protects the tooth from further damage
Can be made from stain-resistant materials like ceramic or porcelain
Looks natural and restores tooth's function
Cons:
Requires the removal of small portions of enamel
One of the pricier solutions
Can become loose over time
3. Veneers
Veneers are the third option when it comes to restoring a smile that has been damaged by a chipped tooth. These devices are thin shells that cover the front of teeth, hiding any flaws.
Pros:
Fast solution
Made from stain-resistant ceramic or porcelain
Look just like real teeth
Cons:
Only cover the front of the tooth
Are one of the more expensive alternatives
Cannot be used to treat major chips
Installation requires the removal of small portions of enamel
Want to learn more about fixing chipped teeth? Schedule a consultation with one of our cosmetic dentists today!
Let's get started …
Request a dental appointment here: https://www.palmbeachdentistry.com or call Palm Beach Dentistry at (561) 272-4110 for an appointment in our Delray Beach dental office.
---
Related Posts
August 15, 2018
A chipped tooth is one of those things that often occur at the worst time possible. For the most part, these are not considered to be dental emergencies, but more severe cases do require emergency …
---