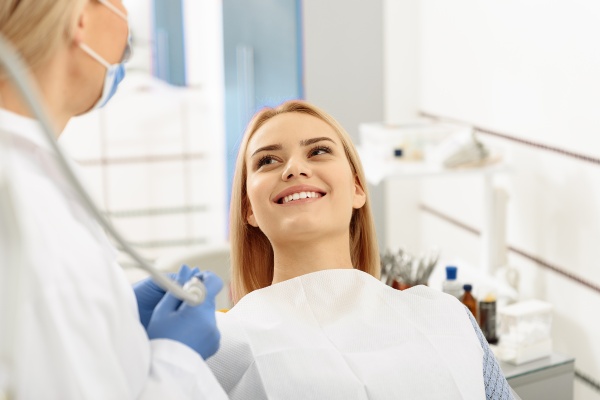 Dental bonding a procedure in which a natural-looking material is bonded to a tooth to restore the functionality and appearance of the patient's smile. The durable, plastic material that is applied to your tooth can be a great restorative option for patients with gaps, decayed, chipped, or cracked teeth. The great thing about dental bonding is that there is little to no preparation needed in advance. Unless you are using dental bonding to fill a decayed tooth, use of anesthesia is most likely not even needed. Best of all, the entire procedure can usually be done in a matter of 30 to 60 minutes; a restored tooth all in one visit! Dental bonding can help many different patients fix their smile!
Physical features of bonding candidates
The best candidates for dental bonding are the ones that have physical or aesthetic issues with their smile. This means that their problem is surface level when it comes to needed restoration. In most cases, this means that no additional trauma or signs of decay are found on the teeth. These issues are limited and can easily be completed in a day. Even smaller physical issues such as discoloration, a small gap, or a minor chip do not need major restorative work due to the power that dental bonding provides to the tooth's functionality.
Good dental bonding candidates also display signs of good oral hygiene and care by having healthy teeth. It does not take a genius to understand that the healthier the teeth, the easier a procedure is. Health gums and teeth ensure that the enamel is strong and will be supportive of the bonding process. In addition, people with natural gum and tooth color are better positioned for this procedure. Since dental bonding uses a resin material that will match your teeth, not having discoloration issues can make choosing the material much easier for the dentist and the patient.
Repair issues
If a patient needs any sort of repair near the gums or roots, dental bonding can be a great option for them. Dental bonding helps protect exposed tooth roots where the gums have begun to recede or draw down. When your gums recede, your teeth have a higher chance of falling out. This can later affect your mouth's natural structure. By getting a dental bonding procedure, patients can enhance the aesthetic of their smile while repairing any sort of decay or erosion. Dental bonding is a great way to touch up or improve your smile without all the extra hassle and potential issues that come with invasive dental work. It is a conservative dental procedure that gets the patient what they want – in a short amount of time.
Consider dental bonding or other options
Dental bonding offers plenty of advantages and can be done quickly and efficiently. If you do not find yourself to be a good candidate for dental bonding, there are always other cosmetic treatments available. Porcelain veneers and teeth whitening are two of the most popular procedures designed to give patients a beautiful smile as well. To get more information about dental bonding, consult with a dental specialist as soon as possible. A smile is one of the most important aspects in a good first impression – make sure your teeth are well taken care of and maintained!
Are you considering dental bonding in the Delray Beach area? Get more information about dental bonding athttps://www.palmbeachdentistry.com.
Check out what others are saying about our dental services on Yelp: Dental Bonding.
---
Related Posts
November 16, 2017
As a cosmetic dentist, we regularly answer questions about our practice and our approach to dental care. Many patients want to know what the difference is between a cosmetic dentist and a general dentist. To …