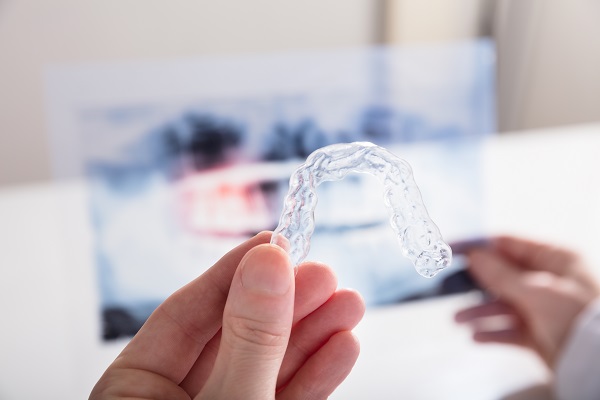 Have you been considering getting Invisalign? It is a fantastic option for many people who want a straight, beautiful smile –– and here are some handy things to know about the process before you get started.
Invisalign works for a wide variety of people
Some people have heard that Invisalign will not work for those with particularly severe malocclusions, but every patient's needs are different, and many are surprised at what Invisalign can do for them. Patients may wish to speak to an orthodontist about the procedure even if they don't think they are a good candidate. Only a qualified dental professional will be able to make that determination, so it's important for patients not rule anything out before seeking a consultation.
Many patients think the main difference between Invisalign and traditional braces lies in the clear acrylic trays, but this is simply not the case. While many patients enjoy the nearly invisible trays for straightening their teeth, many don't realize that Invisalign is also a faster procedure. Most patients commonly see visible results within the first few months of treatment.
There may be some minor discomforts associated with Invisalign
Though they are generally more comfortable than traditional braces (and don't feature any wires, which can sometimes result in small abrasions or cuts inside a patient's mouth), there may still be some degree of discomfort. Some people report discomfort while others do not experience it. In addition, some Invisalign patients report that their teeth feel loose when they take their aligning trays out. This is normal and to be expected, as a patient's teeth will be moving into their new positions.
Each Invisalign tray is custom made for each patient
Invisalign trays are custom designed for each patient's mouth and the various stages of each patient's progress. Invisalign aligners will need to be changed out for most patients about every two weeks. It is important to note that the Invisalign trays should not be cleaned with regular toothpaste, as this may result in discoloration, which will then make a patient's teeth appear discolored through the acrylic tray. A dentist or dental professional can recommend a mild aligner cleanser to use instead of toothpaste.
Aligners must be worn 22 hours a day
Most patients do not realize that the aligners must be worn for 22 hours a day to be effective. This means that all of a patient's eating and drinking must fit into a two-hour period in total.
Invisalign is a wonderful solution for older patients
Some older patients think orthodontic treatment is just for patients in their teenage years, but this is not the case. Not only can Invisalign help straighten the teeth of patients who are older than teens, but it can also help them avoid some of the embarrassment some older orthodontic patients sometimes feel about wearing corrective appliances.
For a free consultation …
The best way to learn if you are a good candidate for Invisalign treatment is to speak with a qualified dental healthcare professional, who can answer all of your questions. To be put in touch with one in your area today, simply click the link below!
Request an appointment here: https://www.palmbeachdentistry.com or call Palm Beach Dentistry at (561) 272-4110 for an appointment in our Delray Beach office.
Check out what others are saying about our services on Yelp: Read our Yelp reviews.
---
Related Posts
March 27, 2020
If you are not pleased with how your smile looks, a smile makeover is something you might consider. During your meeting with a dentist, they might have recommended dental crowns as part of the procedure, …