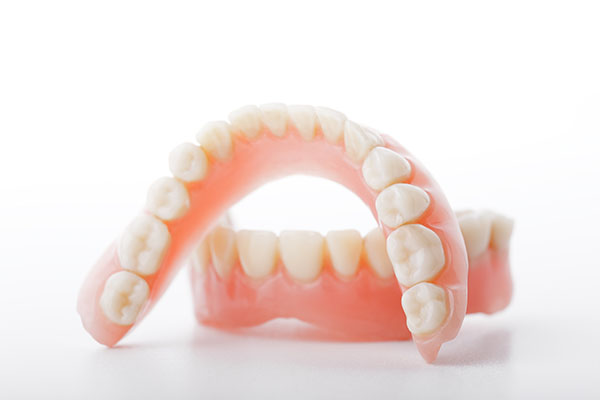 A quality denture is one of the most effective ways to replace missing teeth. Dentures are plate-like devices that come with artificial teeth. Dentures fit tight on your gums, making them look just like your natural teeth. There are two main types of dentures: partial and full sets.
Partial dentures replace sets of missing teeth, while full dentures replace all of your natural teeth. With dentures, you no longer have to deal with the embarrassment that comes with missing teeth. People tend to make negative assumptions about you when your teeth are missing or sustain damage. It makes you appear older, less attractive, and unsuccessful.
Dentures can help you regain your confidence and your smile. It will also allow you to perform everyday activities like chewing and talking. That does not just help you to feel more comfortable in social settings, it also allows you to get all the nutrients you need. Missing teeth can prevent you from eating normally due to the discomfort and pain that can be associated with it.
Why it's important to get quality dentures
While dentures can help you restore your smile and confidence, it generally comes down to the quality of the dentures you are using. Dentures tend to vary in quality to match the varying budgets of potential patients.
While you might be tempted to look for the cheapest set of dentures you can find, it should be noted that while low-quality dentures can help you restore your smile, they tend to be somewhat uncomfortable. Low-quality dentures do not receive the customization for your teeth to fit without issue. That means you might end up still having difficulty speaking or eating all of your favorite foods if you end up getting low-quality dentures.
Cheap dentures also tend to be made from low-quality materials, so they look false and are easily noticeable by those around you. If you are like most people, you probably do not want everyone around you to know that you have artificial teeth. Due to the poor fit of cheap dentures, they can also make your face appear less-attractive and sunken.
What else you need to know
On the other hand, you will not have any of these issues if you get a quality pair of dentures. We can guarantee you a proper fit since we completely customize the dentures for you. These dentures also look natural that are a lot more comfortable to wear and perform tasks with.
When shopping for a quality set of dentures, you will also have to consider what materials you want yours made out of. Quality dentures are typically made out of porcelain or acrylic resin. Porcelain dentures come with teeth that look more natural, but they can cause damage to your remaining teeth. Dentures consisting of resin are not as durable, but they cause less damage to your natural teeth and they are stain-resistant.
Looking for ways to replace your missing teeth? Contact Palm Beach Dentistry to find out more about getting quality dentures.
For more denture information or to schedule an appointment with Palm Beach Dentistry, request an appointment in our Delray Beach dental office here: https://www.palmbeachdentistry.com. Or call us at (561) 272-4110.
---
Related Posts
June 2, 2018
Dentures are an affordable way to replace missing teeth, especially when you lose most of your natural teeth. There are many reasons why a person might end up missing some of their teeth. It can …
---