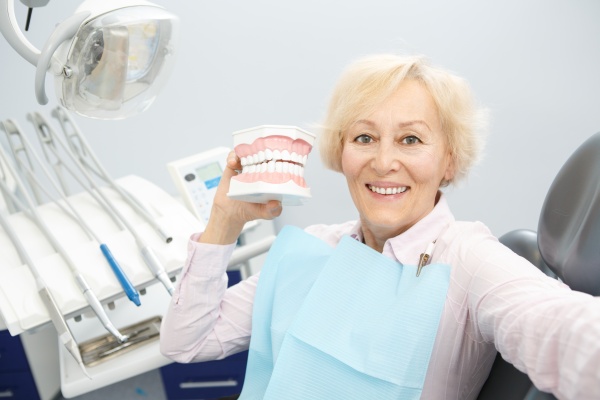 If you have not visited the dentist for a comprehensive dental exam in the past year, you are overdue for such an analysis. Dental exams are essential to preventing oral health issues. Visit your dentist for a dental exam and he or she will inspect for signs of gum disease, cavities, oral cancer and other problems. Dental exams sometimes include X-rays and additional diagnostic procedures.
Dental exams should occur at least once per year to gauge the integrity of your oral health. Skip your dental exam and you might have a significant oral health problem that ends up causing an even more severe issue with another part of your bodies such as your heart, lungs or another organ.
Why Dental Exams are so Important
The dental exam is an opportunity for the dentist to analyze your oral health, discuss oral hygiene habits and help you determine which foods are causing dental problems. The dentist might also discuss lifestyle factors that impact oral health. This analysis and discussion are necessary to protect your teeth and gums.
Furthermore, problems with oral health also cause for concern as they can affect your overarching well-being. A dental exam provides the dentist with the opportunity to detect oral health issues as soon as possible. Such early identification is essential as dental problems ignored across posterity will eventually become untreatable or extremely difficult to treat.
Dental Exam Frequency
The American Dental Association recommends adults have dental exams at the frequency recommended by their dentist. In general, dentists agree a yearly dental exam is necessary. However, some are adamant a dental exam should occur every six months. Even patients who do not have natural teeth should consult with the dentist for frequent dental exams to determine if the replacement teeth are in good condition and whether your oral health is satisfactory.
The X-ray Component of the Dental Exam
Your dentist will likely take an X-ray during your dental exam to obtain a highly detailed image of your teeth. Different types of X-rays are available, ranging from bitewing X-rays to see crowns on the upper/lower teeth to periapical X-rays that allow for a view of the full tooth and supporting bone. Do not worry about radiation exposure during the X-ray. Such exposure is minimal so it poses no threat to your health.
A Dental Exam Presents the Opportunity to Make Dental Impressions
In some instances, the dentist might advise making a dental impression of your jaws to form a replica of the teeth and surrounding oral tissue. The purpose of making dental impressions is to help the dentist analyze your bite and/or create a mouthguard for protection against grinding.
A Dental Exam can Detect Oral Cancer
You might have oral cancer and not even know it. The dentist or dental hygienist will examine your mouth for indications of oral cancer during the dental exam. This examination involves moving the hand below the jaw, inside the cheeks and lips and along the sides of the neck to feel for signs of cancer. The dentist will also examine the floor and roof of your mouth including your tongue to determine if any signs of oral cancer are present.
Now..
Request a dental check-up here: https://www.palmbeachdentistry.com or call Palm Beach Dentistry at (561) 272-4110 for an appointment in our Delray Beach dental office.
---
Related Posts
November 22, 2018
Radiographic examinations of the mouth and teeth, or dental x-rays play an important role in the diagnosis and management of various dental conditions. The dentists use these radiographs to detect issues that may not be …
---