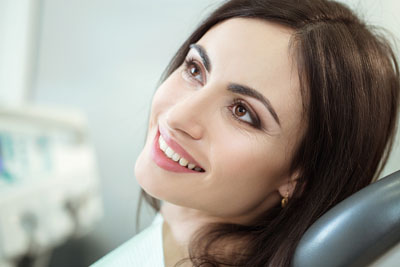 Take a look at your dentist's teeth and you will likely find they are a beautiful shade of white. Dentists certainly brush and floss with regularity yet they also have other means of whitening their chompers. Dentists, just like everyone else, desire lovely white teeth. Here is a look at how dentists whiten their teeth.
1. Plenty of Dentists use Stain Removal Toothpaste
Every type of toothpaste has mild abrasives that help eliminate surface staining. However, some toothpaste does a better job of teeth whitening than others. Your toothpaste should have the ADA's Seal of Acceptance on the package that indicates it will perform stain removal. Such toothpaste has added polishing agents that remove stains quite effectively.
2. Bleaching at the Dentist's Office
Dentists get their teeth whitened at the dentist's office just like patients. In-office teeth whitening is often known as chairside bleaching. This teeth whitening procedure can take as little as a single office visit. Do not worry about potential exposure to your gums during this procedure. The dentist will use a rubber shield or protective gel to guard your gums.
3. Dentist Consume Teeth-friendly Foods and Beverages
The average dentist is hyper-aware when it comes to food and beverage consumption. These professionals watch what they eat as they are well aware of the fact that certain foods will stain the teeth more than others. Red wine, coffee, soda pop, candy and blueberries are some of the common examples of foods and beverages that stain the teeth.
4. Bleaching at Home
Dentists sometimes bleach their teeth with customized trays at home. The teeth whitening solution takes more time than in-office whitening yet it will lighten the shade of teeth in due time.
5. Over-the-counter Teeth Bleaching Products
Stores have teeth whitening strips and toothpaste that do not require a prescription. However, the concentration of the agent that performs the bleaching in such products is less than other teeth whitening methods.
6. Whitening Gum
Those who chew gum with regularity should consider making the transition to whitening gum. This is a new approach to teeth whitening so there is some question as to whether it is as effective as other options. It might take half a dozen pieces of gum per day to make a difference in the shade of your teeth. However, dentists and others who enjoy gum will look forward to chewing it throughout the day.
7. Dentists Consume Foods That Naturally Clean the Teeth
Dentists are well aware of the fact that certain foods clean the teeth, making them that much healthier and aesthetically pleasing. Foods like apples, leafy greens, popcorn, cheese and carrots really do perform a light cleaning of the teeth. Consume these foods after meals to clean your pearly whites. However, it is not prudent to rely on such foods as a replacement for regular brushing and flossing.
---
Related Posts
September 19, 2019
In-office teeth whitening is also called chairside bleaching. This method is popular among people who are dissatisfied with over-the-counter products and those who do not want to use a professional at-home kit. It delivers the …
---