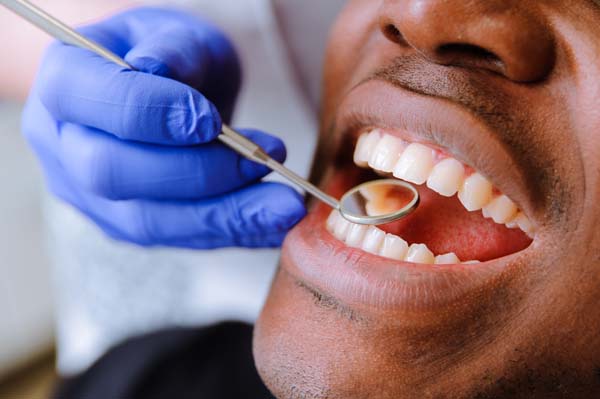 The great thing about general dentistry is that it covers so many things. If you need a cavity filled, no problem. If you require a crown for a tooth, a dentist can do that as well. However, there are times when a patient needs more than what a general dental professional can provide. In those instances, there is a referral to see someone else.
Common general dentistry procedures
As part of general dentistry are many procedures. For a patient to maintain healthy and strong teeth, it is imperative they see a dentist every six months. During those visits, the dentist will clean, take X-rays and perform an examination. Usually, the patient receives treatment then and there.
Taking care of teeth
General dentistry may sound minor, but it plays a critical role in keeping teeth healthy. Otherwise, an individual could end up with a problem that requires further care. The goal of the dentist is to save a patient's permanent teeth. Dentists accomplish this by performing several common procedures.
1.Cleaning
When visiting a dental clinic, a hygienist does the cleaning. While relaxing, this individual removes any tar and plaque building. The hygienist also cleans in between the teeth. Afterward, the patient's teeth look amazing. This also makes it easier for the dentist to spot cavities or other problems.
2.Filling cavities
One of the most common procedures in general dentistry is the filling of cavities. For this, the dentist drills a tiny hole in the tooth. Then, the dental professional removes the damaged area using drills and scraping tools. When complete, the dentist fills the hole. While some people still choose silver fillings, most go for those that match the color of the teeth. That way, the cavity does not stand out.
3.Root canals
It is also common for dentist practicing in general dentistry to perform root canals. Similar to a cavity, the dental professional drills a hole in the tooth. Then, they extract all the diseased pulp and other debris. The dentist even reshapes the canal in which the root resided. When complete, most patients have a crown applied.
4.Gum disease
With additional education and training, many dentists now help patients with gum disease. Sometimes, this involves reshaping a portion of the gumline. It also includes the removal of plaque. Due to infection, it is common for patients to go on antibiotics for a brief period. Without proper care, gum disease would impact a person's teeth.
Advanced dentistry
Along with general dentistry, there are times when a dentist recognizes a more serious issue. When that happens, it is important for the patient to see someone who can deal with the problem. For instance, an oral surgeon focuses on treating the soft and hard tissue of the mouth. Not only does that include the mouth but also the jaw and face.
For braces, a patient would go to an orthodontist. This dental professional deals with braces, as well as invisible aligners. Although they see a lot of teenagers, this type of dentist can treat a patient regardless of age. Ultimately, the goal is to straighten teeth.
Seeing the right dentist
It all starts with general dentistry. During an examination, if your dentist sees something of concern, there is a good chance of having it fixed that same day. Otherwise, you might receive a referral to a different professional. Overall, it is about keeping your teeth healthy and strong. Always make your dental appointments as recommended.
Request an appointment here: https://www.palmbeachdentistry.com or call Palm Beach Dentistry at (561) 272-4110 for an appointment in our Delray Beach office.
Check out what others are saying about our services on Yelp: Read our Yelp reviews.
---
Related Posts
March 27, 2020
If you are not pleased with how your smile looks, a smile makeover is something you might consider. During your meeting with a dentist, they might have recommended dental crowns as part of the procedure, …